3D PRINTERS 2014
Printrbot Simple Metal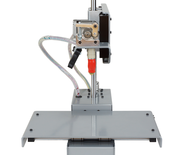 Leading price $599.00
Printrbot simple metal takes the simplicity as its main trait. If you are looking for a budget 3D printer which actually does what it is supposed to, printrbot is a good bet.
The printer is made out of sheet metal and isnt designed for looks, so it has exposed electronics to keep the price down.
The goog thing is that the design lets you see how everything works, and that is pretty cool. It can only do PLA plastic printing but with a price tag around 600$ go for it!.
Ultimaker 2 3D Printer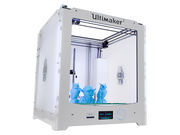 Leading price $2500.00

With a lower price and 30% greater build volume, makerbot replicator raises the finer resolution down to 20 microns.
Ultimakrs cura slicing and printing is new and supports any brand of 3mm AB and PLA. This baby can be adjusted for several uses such as, rough model speed printing at 200micron esolution to fine prints down to 20 microns.